Youth and progressive Will Technology
Will Technology will be always your partner in your mind
About Company
---
We dream to become the leading company in the semiconductor / LCD industries.
We have accumulated variety of techniques and knowhow in making System LSI Probe Cards, especially ones for Display Driver IC. Now we are focusing on developing technologies for LSI – Application to offer our customers with high productivity and profit.

Corporate Identity
---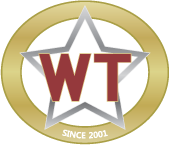 The completeness of the feeling of refinement in the frame of a blue square and the image of vivid energy in the fresh green sprout represent the trust of Will Technology for customers.


Will+Technology
It is a representation of original itself meaning as willing and passion and comprised company enthusiasm as the challenge of future technology, which stands for unlimited challenging will for technology. On the other hands, WILL(Wafer Inspection Leading Lab) implies a great dream together as a leading company in the semiconductor industry which is our business area.
On the basis of trust and confidence from CI, Will Technology will grow up as a semiconductor leading company with will and enthusiasm.